l

Ganwales Duchess Alistar of Wingshot
"Pearl"

4 months
DOB 13.5.2004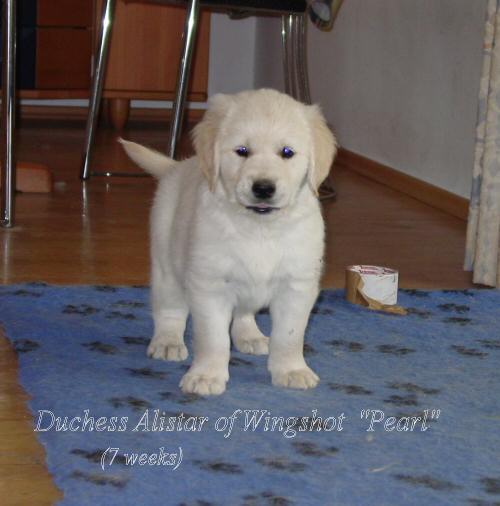 Enjoy Your Lance of Golden Fall
Multi.CH, WW-2000
Lorinford Harlequin
CH Lorinford Lancelot
Lorinford Lovestory
Xanthos Ruby Murray
CH Ritzilyn Cockney Robin
Xanthos Rahnee
ÖJCH
Ganwales All Like an Angel
Moorfield Morning Archibald
CH Ritzlilyn Man About Town
Trewater Trouvaille
ÖJCH
Trewater By Sunrise
SHCH Golmas Governor
Trewater Goodwill Gossip
Pearl ging mit gerade mal 9 Wochen auf eine weite Reise. Sie lebt nun in Sout-Dakota im mittleren Norden von den USA und macht ihrer Rasse alle Ehre. Wingshot Retriever werden als reine Jagdhunde geführt, und Pearl soll neues Blut in die Zucht von David bringen.
Pearl wächst in einer herrlichen, teils fast unberührten Natur auf und kann ihre ureigensten Instinkte gebrauchen. Morgendliche Spaziergänge durchs eigene Revier enden meistens damit, dass die gesamte (Hunde)familie im Privat-See ein ausgiebiges Bad nimmt.
4 months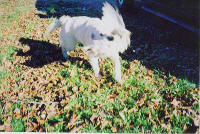 "Mom & Pearl" "Pearls Pheasant"
7 months

18 months: "Pearl together with her hunting-friends at work"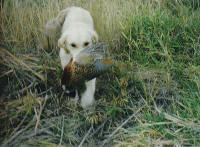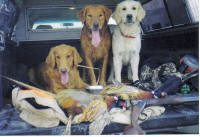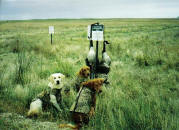 "..found it!" "we did it" "camouflage desperately needed"



Besitzer/Owner: David Dickinson, South Dakota (USA)
Zwinger/Kennel: "Wingshot"
******* BITTE FENSTER WIEDER SCHLIESSEN *******
****** Close the window*****