• HOME • OUR DOGS • PUPPIES • NEWS • FOTOS • INFO •

UPDATE: we are planning a litter this autumn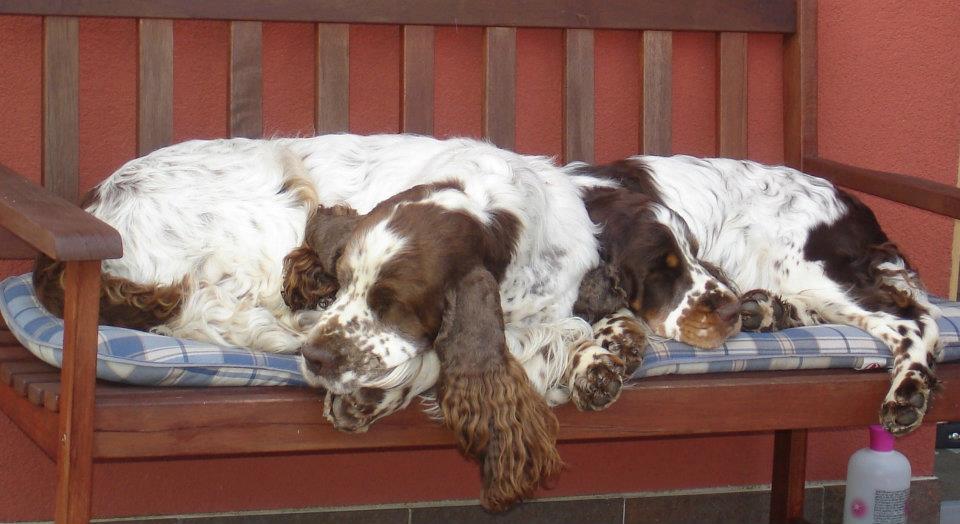 A warm Springer Welcome !
I am happy you found my webpage and hope you will enjoy your visit at GANWALES ENGLISH SPRINGER S'PANIELS.
Here you will find Infos to the breed in special, advice how to treat a Springer Spaniel , fotos and updates about our life with our dogs.

Once in a while I will have puppies - my fisrst ESS litter was planned for autumn 2012 - My puppies are raised with lots of love and attention, trying to give them a perfect start for their life. Either a family dog or a gundog, no matter, they all need loving care.
So, lean back and enjoy my pages and find out why some people are crazy about......
..... flying eares,
......an expression, better than 1000 words to explain,
.... 4 paws, never together on the floor when welcoming guests,
..... all kind of funny noises when beeing excited,
....well, just having a typical ENGLISH SPRINGER SPANIEL around
...... who makes ones life complete !

Michaela E.-Anderson & Thomas Engstler
A-6714Nüziders, Walgaustrasse 26,
A-1190 Wien, Zehenthofgasse 14
Tel.+ Fax : 0043 (0)5552 68925
mobil: +43 676 7252536
michaela@ganwales.at